IOLA-SCANDINAVIA BOARD OF EDUCATION
Vision: The Iola-Scandinavia School District is a welcoming and vibrant center of learning that is dedicated to excellence.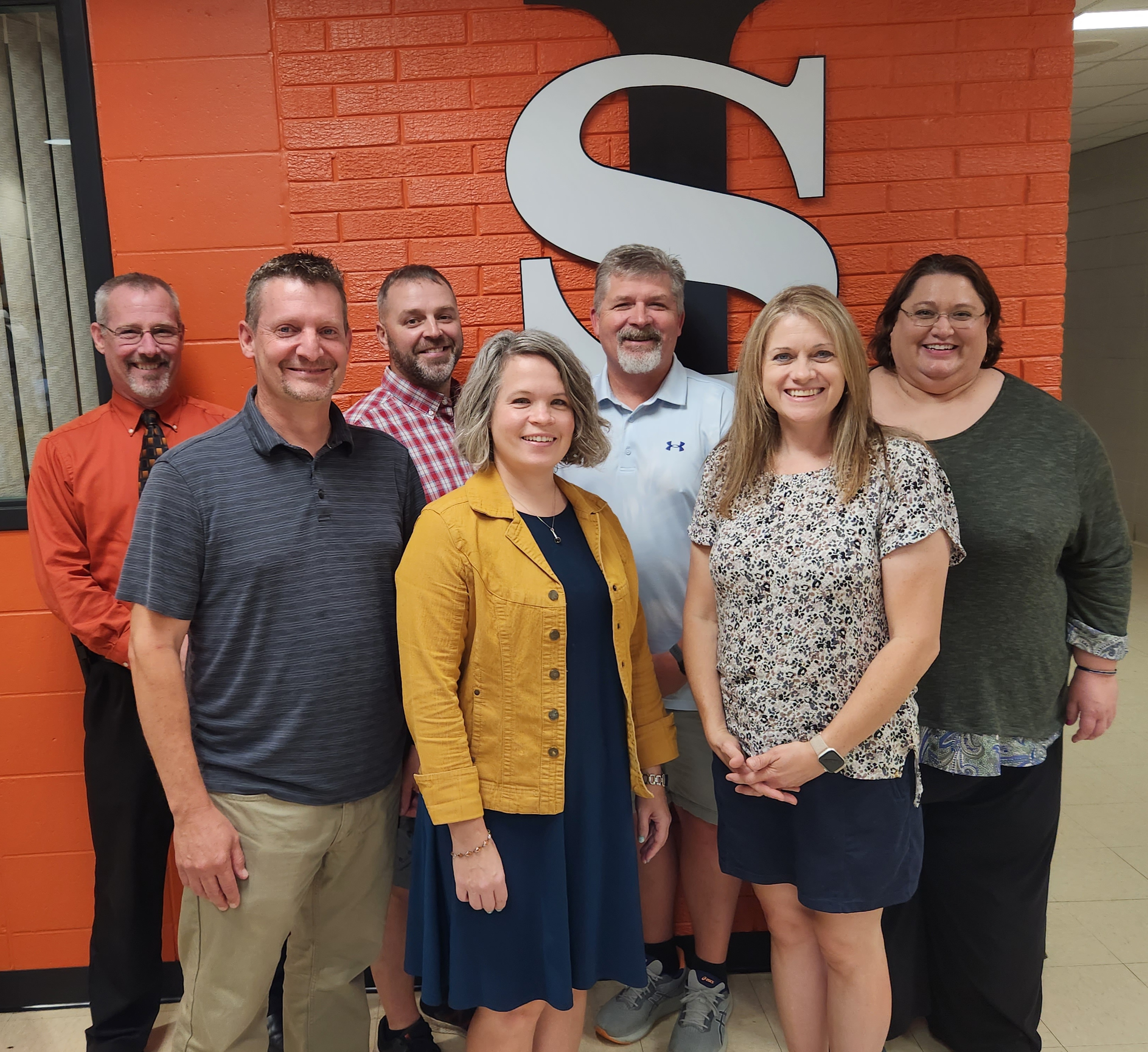 23-24 School Board Members BACK L to R Tony Neumann, Mike Grassl, Paul Huettner, Laura Krogwold, FRONT L to R Mike Harbridge, Vanessa Kirmse, Diana Jones
Mission: The Iola-Scandinavia School District partners with our families and communities; engage, prepare, encourage, and inspire our students as they embrace opportunities to learn and become contributing members of society.
Motto: Dedicated to Excellence
Strategic Planning Focus Areas:
1. As a school, what type of strategies would we employ to ensure a vibrant, growing community?
2. How do we maximize every student's future career potential?
3. What types of tangible resources can the district provide towards the development of a healthy family oriented community?
4. What strategies can be deployed to continue to offer diverse classes for all students while maintaining academic excellence?
5. How can we attract, develop, and retain an excellent and engaged professional staff?